GIRLS EDUCATION CHALLENGE IN MALI
The Projet Défi éducation des filles au Mali (DÉFI) is implemented in Mali by Alinéa International and its partners: Radios Rurales Internationales, Catholic Relief Services (CRS) and Éducation internationale.
The objective of the project is to contribute to the global development of demand, access, and retention in the formal and non-formal education programs of communities mostly for girls, but also for boys, affected by conflicts in the regions of Segou, Mopti, Gao and Tombouctou. In the end, thousands of out of school youth who will have gained access to education services adapted to their needs.
To reach this objective, the project will work on:
The reduction of gender related prejudicial social norms and other constraints affecting girls and boys education in terms of demand, access and retention through a communication approach based on interactive radio
The improvement of formal and non-formal gender specific education services for girls and boys
The improvement of the public sector performance in the service delivery of equitable and gender specific education services, based on convincing data


Funded by the Government of Canada
Provided through Global Affairs Canada (GAC)
CAD 12,070,449
Total value of the project
CAD 741,106
Project value and amount paid to Éducation internationale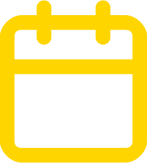 2020 — 2025
Duration of the project